What an exciting first year it has been! We are so proud of everything our team achieved last year... here are the highlights.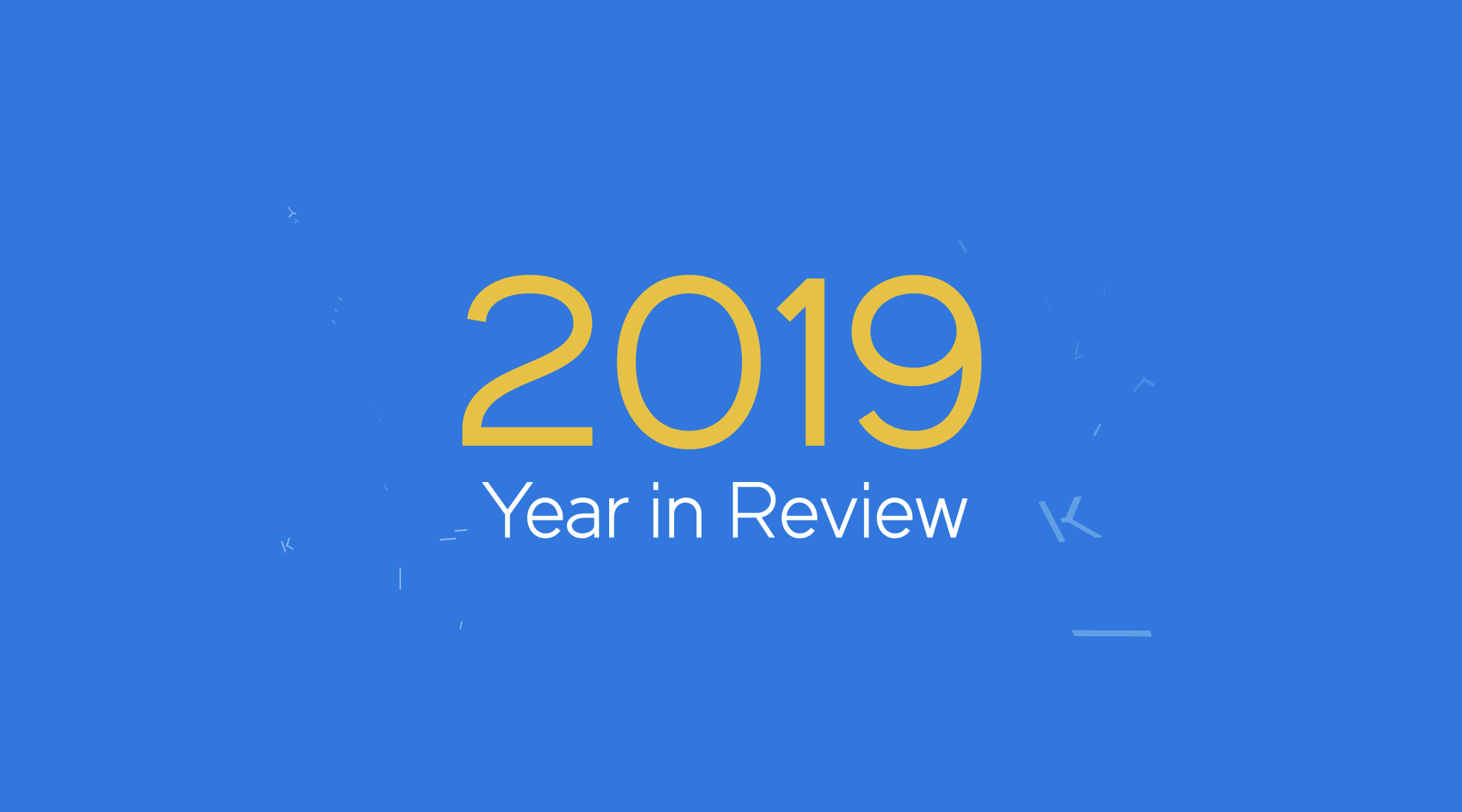 Both the information security and biometrics industries have been picking up high pace this past year, and we are excited to have a foot in each.
We see a massive opportunity in leveraging our privacy-preserving biometric security technology to enable a new user-centric security paradigm in which users are in control of their data and businesses no longer have the burden of securing authentication credentials and complying with privacy regulations.
And we couldn't be more thrilled for this year ahead! According to Gartner, "passwordless" authentication is achieving market traction, driven by demand and the availability of biometrics and strong hardware-based authentication methods in 2020. Guess what, we have exciting things in the pipeline!
It feels like it's been years, yet it's really only been one since we started. While two of us — Andrea and Fabian — were enrolled in their MBAs, we successfully raised an initial six-figure angel investment in December 2018, and immediately began devising an execution plan for Keyless.
What we've achieved so far
In summer 2019, we raised $2.2M in an oversubscribed pre-seed funding round. Toward the end of the year, we completed an oversubscribed pre-seed extension with high-value add individuals — C-level executives from world leading tech firms about whom you'll hear more very soon — bringing our total funding to over $3M.
Using that initial investment, we've been able to make several breakthroughs in the area of secure and private distributed biometric authentication.
So far, we've built out the core technology of our pioneering authentication solution, the world's first privacy-preserving biometric authentication and personal identity management platform.
Our zero-knowledge biometric authentication technology allows businesses to securely authenticate users in milliseconds using distributed network technology, which cryptographically guarantees the correctness of the authentication procedure in what feels like live-time to the user.
All this is only possible because of the hard work our incredible team has put in over the course of last year. We are fortunate to work with a passionate, dedicated group of high-talented people at the cutting edge of solving the problems facing privacy-preserving, secure biometric authentication.
Our experienced team includes several high-caliber PhDs who've been working with each other for many years, seasoned industry experts and world renowned academics from all around the world, specialising in the fields of computer science, cryptography, machine learning and biometrics. And we are continuing to expand our team with world-class additions.
How are we different?
Our technology is the first in the world to combine biometrics with secure multi-party computation (sMPC). We are the only cybersecurity company with access to advanced authentication capabilities using sMPC at such a level of maturity.
At present, we are filing our first non-provisional patent applications, after having filed several provisionals earlier last year. And we aren't stopping here. We are continuing to invest in research to develop even more breakthrough innovations, which you'll hear about in the near future!
Our world-first combination of biometrics and sMPC helps our clients make data privacy and security the rule rather than the exception — while simultaneously giving users the peace of mind and control of their personal data.
By 2022, 60% of large and global enterprises, and 90% of midsize enterprises, will implement passwordless methods in more than 50% of use cases — up from 5% in 2018. — Gartner
Based on more than 10 years of research, our innovative solution eliminates the need for businesses to centrally store or manage personal data. Whether it's biometric templates, passwords, personal cryptographic keys or any other kind of sensitive information, our technology safeguards user data, all without compromising on convenience and privacy.
Yet we can do so much more in the world of digital identity by leveraging our groundbreaking technology. We couldn't be more excited to share more about the potential of our tech in the future!
Where you might have seen us this year…
We've been incredibly busy this past year. Not only did we join three accelerators, including Cylon's cybersecurity accelerator in Singapore, LongHash's blockchain accelerator in Singapore, and C5 Capital's network accelerator in Washington DC, we also travelled to conferences around the world to speak about the future of biometric authentication. Kicking off the new year, we joined LORCA's Cyber program and look forward to working closely with Deloitte and the other LORCA partners throughout the year.
You may have spotted us at some of these conferences: Identity Week Asia, Cloud Cybersecurity Expo Singapore, Gartner IT Symposium Barcelona, Singapore Fintech Festival, Blockshow Singapore, Slush Helsinki and TechCrunch Disrupt Berlin.
Where you can expect to catch our team next…
This year, you'll have the chance to meet our team who's already excited to show you how to significantly improve your user experience, without compromising on privacy and security.
Early this year, you can expect to catch our team at these conferences: MWC Barcelona, connect:ID Washington, Gartner IAM Summit London and KNOW Identity Las Vegas.
.   .   .
If you're interested in learning more about Keyless and our authentication solutions, please feel free to reach out to our team! We're always keen to have a chat about preserving privacy and security online.
Stay tuned and subscribe below to receive future updates, and don't hesitate to contact us with any questions, comments, or thoughts!
— Keyless Team