Keyless is working with Oracle to help organizations fight threats and acclimatize to the new normal, with zero-trust authentication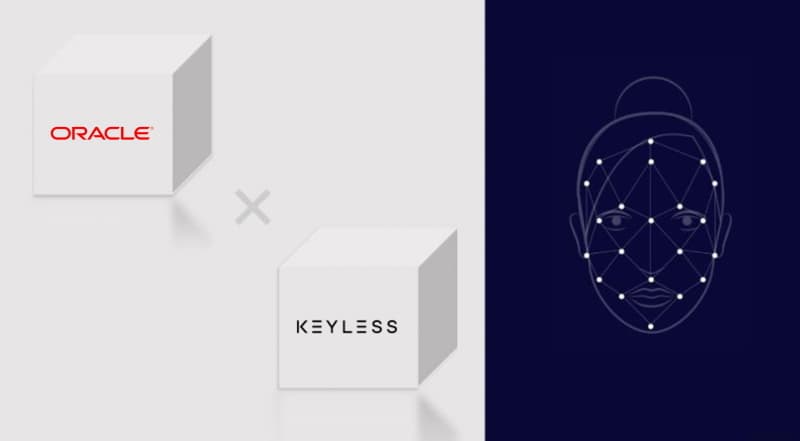 Keyless is working with Oracle to help organizations innovate quickly and securely when it comes to user identity and authentication. Keyless is part of Oracle for Startups, Oracle's global program to support entrepreneurs and innovators, and builds its solution on Oracle Cloud Infrastructure.
"The demand for interoperable security solutions that are simple to integrate, require little upfront investment and offer real protection against threats continues to grow. As security is a top priority for Oracle, we benefit from working with startups that are innovating in the security space, like Keyless, by offering cutting-edge, secure solutions to our customers," said Jason Williamson, VP, Oracle for Startups and Oracle for Research
When looking to the post-pandemic work environment, 76% of organizations want to cultivate permanent remote-working spaces. Keyless is helping organizations adjust, by providing multi-factor authentication solutions that combine multimodal biometrics and device identification. This enables them to provide frictionless access to company data and systems from anywhere in the world.
Building on the highly secure Oracle Cloud Infrastructure, Keyless will provide organizations with a way to fast-track the evolution of their authentication and identity management technologies, by adopting modern, cloud-based solutions that offer enhanced protection outside of the traditional network security perimeters. This migration will help organizations eliminate credential-based threats, enhance employee productivity and mitigate compliance risks in a post-COVID environment.
"Organizations need to adapt to an increasingly hybridized work-office model. That means embracing zero-trust, cloud-based solutions that can readily enhance security in increasingly dispersed environments. Overhauling legacy infrastructure however can be costly and time-consuming, so there's now increasing market demand for solutions that are quick to integrate, have a high return on investment, and offer strong protection against modern threats," said Andrea Carmignani, Keyless Co-founder and Chief Executive Officer.
Keyless' interoperable solutions leverage privacy-enhancing cryptography to help ensure biometric data and other personally identifiable information is protected from compromise. This enables organizations to embrace cutting-edge biometric solutions and mitigate compliance risks. 
Working with Oracle will help Keyless realize its vision to bring innovative and best-in-class identity solutions to the global market.