Biometric authentication firm, Keyless, partners with Finema to help organizations empower their users to have more control over their digital identities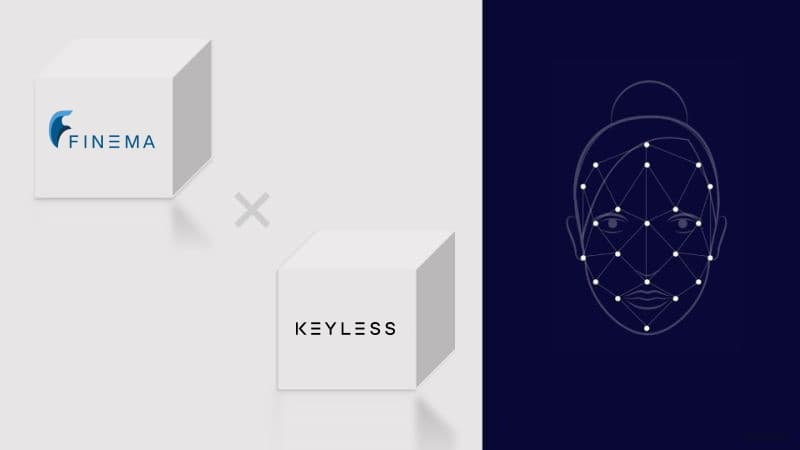 Keyless and Finema, a company dedicated to helping organizations construct their digital identity infrastructures by providing self sovereign and decentralized identity solutions, are joining forces to help accelerate adoption of these technologies.
As the concept of the digital economy continues to overtake traditional ways of doing business, privacy is becoming one of the key concerns for consumers. As a result, organizations can no longer focus on just trying to balance user experience and security. If they want to maintain the trust and loyalty of their customers – privacy needs to be high on the agenda.
Finema, the first decentralized digital identity company in Thailand, is among only a few in Asia who have developed proof and verification systems under the paradigm of self-sovereign identity (SSI). It is a world-changing technological concept in which a person is able to have absolute ownership of their digital identity. 
"As the world progresses further into the digital era, it is even more imperative that people should not lose the power to control their data and identity. Privacy and trustworthy authentication are a right, not a privilege. And in building an identity infrastructure that enables this, organizations can reduce their security risks, while also deepening customer trust and loyalty," says Pakorn Leesakul, CEO and Founder of Finema.
Adoption of blockchain-based services, such as digital wallets, has been painfully slow. Part of the reason is because organizations find it hard to move from traditional authentication services. Coupled with the fact that consumers themselves have concerns, around things such as privacy as well as usability – for example, some services require the creation of long, complex passwords, which in turn, can be lost – also contributes to the slow adoption rates. 
This is where Keyless steps in.  Biometric authentication software that is intuitive to use, will make it easy for users to enrol to, and begin benefitting from services offered on these technologies. Using the Keyless technology, users can do away with passwords, and instead manage their cryptographic keys, with device-agnostic biometrics. In this way, the user becomes the key and their biometric data is never stored on a single device, or in a single data centre.
"At Keyless, we understand that in order for organizations to fully realise the benefits of new technologies, we must make them compliant, private and secure. To protect biometric data from threats, we've combined the security benefits of distributed architecture with privacy-enhancing cryptography. The result is a zero-knowledge biometric solution that ensures biometric data and other personally identifiable information is never at risk," explained Andrea Carmignani, Co-founder and CEO at Keyless.
Keyless differs from other biometric authentication vendors as it's a software-only solution, meaning it doesn't rely on manufacturer hardware or technology. That means Finema customers can quickly and easily deploy biometric authentication into their apps and services. 
Finema and Keyless will work together to accelerate adoption of their combined solution in a joint go-to-market strategy. 
About Keyless Technologies
Keyless is a privacy-first passwordless authentication and personal identity management company. They are the first to combine multi-modal biometrics with privacy-enhancing technologies and a distributed cloud network for biometric authentication. Keyless' proprietary technology eliminates the need for businesses to centrally store and manage passwords, biometric data, and other sensitive personal identifiable information.
About Finema: 
Founded in 2017 as the first decentralized digital identity company in Thailand, Finema aims to take the world forward with decentralized digital identity technology. Finema collaborates with both public and private sectors to implement innovative solutions to practical problems people encounter in their modern-day life. Finema believes in creating a positive impact, not just buzzwords. The company is a major player in decentralized digital identity development. 
For more information, visit https://finema.co/ or follow Finema on LinkedIn