As of today, joint customers can now take advantage of Keyless's biometric authentication solutions via IBM Security Verify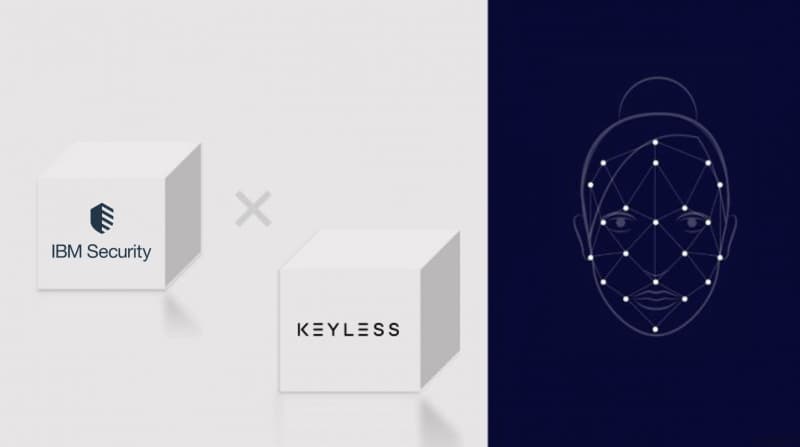 Keyless is pleased to announce its integration with IBM Security Verify to help drive the adoption of cutting-edge cloud authentication solutions that can help organizations eliminate avoidable cyber threats.  
IBM Security Verify, IBM's cloud identity and access management solution, was recently named a leader in risk-based authentication, access management and customer identity and access management by multiple analyst firms. With the integration, Keyless wants to help organizations protect against avoidable threats and poor customer experiences caused by legacy authentication technologies that are still dependent on passwords and one-time codes, such as SMS-2FA.
"Despite the overwhelming evidence supporting passwordless solutions, there's still plenty of organizations relying on legacy security technology to authenticate and identify users. This means potentially leaving private systems and data vulnerable to all kinds of cyber threats. Together with IBM, we're hoping to make it easier for organizations to switch to cloud-based, software solutions that will make it easy to transition to a modern zero-trust security approach that is built to withstand today's threat landscape" said Andrea Carmignani, Keyless Co-Founder and Chief Executive Officer.
Keyless, which offers solutions for both workforce and consumer authentication, is currently accelerating its goal to becoming a leading partner for cloud identity and access management providers – having already partnered with the likes of Microsoft, OneLogin, Auth0, ForgeRock, and Oracle earlier this year.
"Working with IBM will allow us to help those looking to modernize their security stacks without having to overhaul existing identity management infrastructure," continued Carmignani.
By combining advanced facial recognition and device identification technology, Keyless offers organizations a way to seamlessly authenticate users. Its biometric software is built upon novel privacy-first technology to ensure biometric data is never at risk – meaning organizations can embrace user-friendly biometrics while simultaneously enhancing compliance standards.